Reservations can be made 7 days in advance.
HOURS OF OPERATION – Please check our reservation software for available openings. You can reach a Toptracer Attendant during operational hours at 847-781-3653.
Monday – Thursday:
$25 Per Hour Unlimited Balls

Friday
$25 Per Hour Unlimited Balls After 4pm $40 Per Hour

Saturday
$25 Per Hour Unlimited Balls After 4pm $40 Per Hour

Sunday:
$25 Per Hour Unlimited Balls


Hours of operations are subject to change. Please continue with our online reservation system to see all available hours.

To book your reservation and check availability click Here!

To view a list of our Virtual Courses click here.


For Full Toptracer League and Event Schedule Click Here!

Toptracer Range Menu – Each bay is equipped with a self service tablet to order your favorite food or drinks. Just order and continue to play and it will be delivered directly to your bay!
For the complete menu please click here! 

Plan your next party or special event at Bridges Toptracer. Please contact Jennifer Fuller at jfuller@heparks.org for more information and to book your next event.

Click Here for our Party Packages!

Click Here for our Kids Birthday Party Package!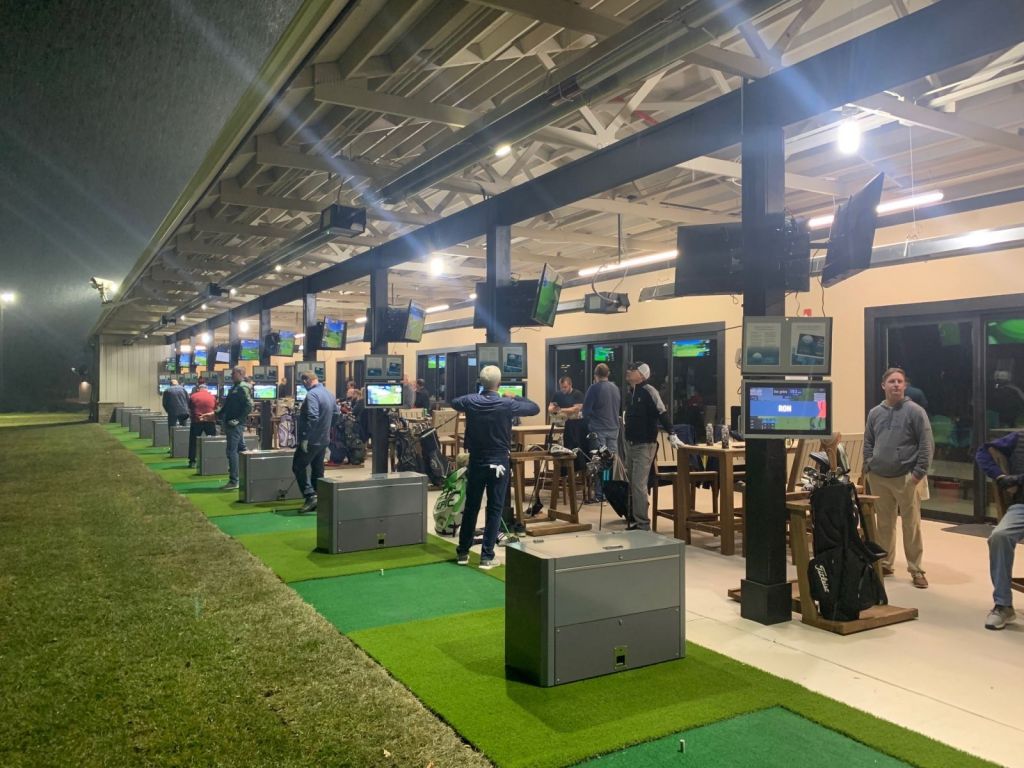 Bridges Powered By Toptracer Range Driving Range Enhancement,featuring 10 covered, heated hitting bays PLUS a unique beer garden with firepits!
"A fun, engaging, tech-driven experience that appeals to seasoned players,
range rivals, friends, family members and even first-time golfers!"
Games and modes suited for all ages / skill levels, including 'Closest to the Pin' and Long-drive Competitions.
Virtually tee-up at some of the world's greatest courses and fine-tune your swing with advanced analytics.
Your range experience will never be the same!